MV AGUSTA TURISMO VELOCE RC
ΠΡΟΒΟΛΕΣ: 7287,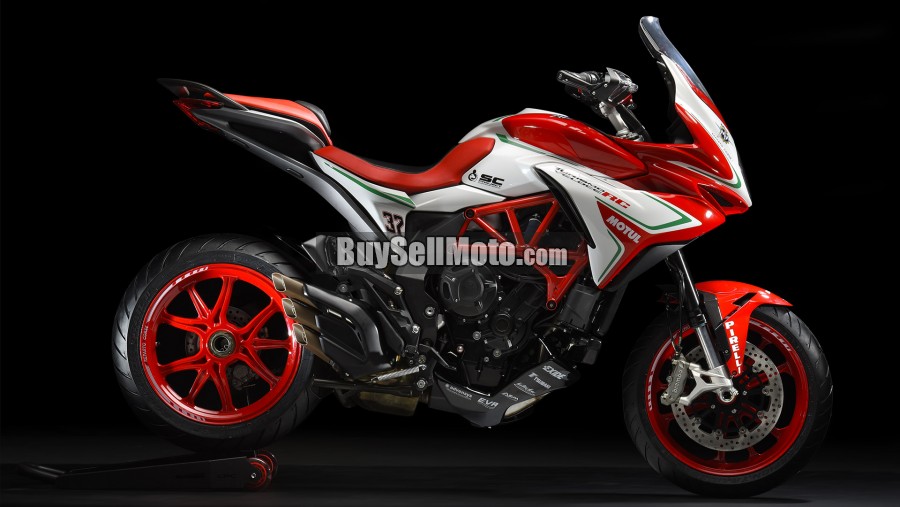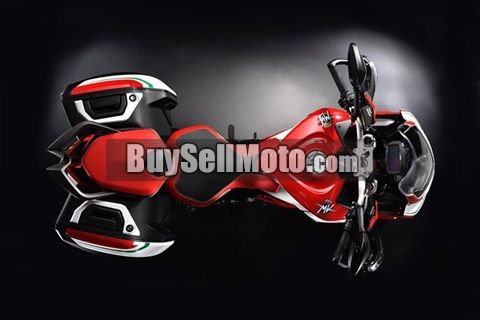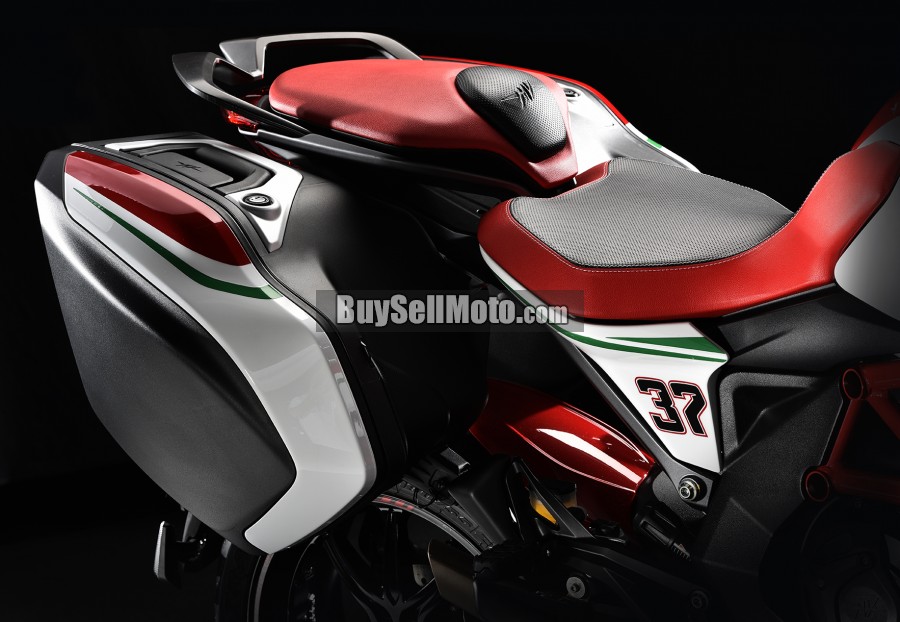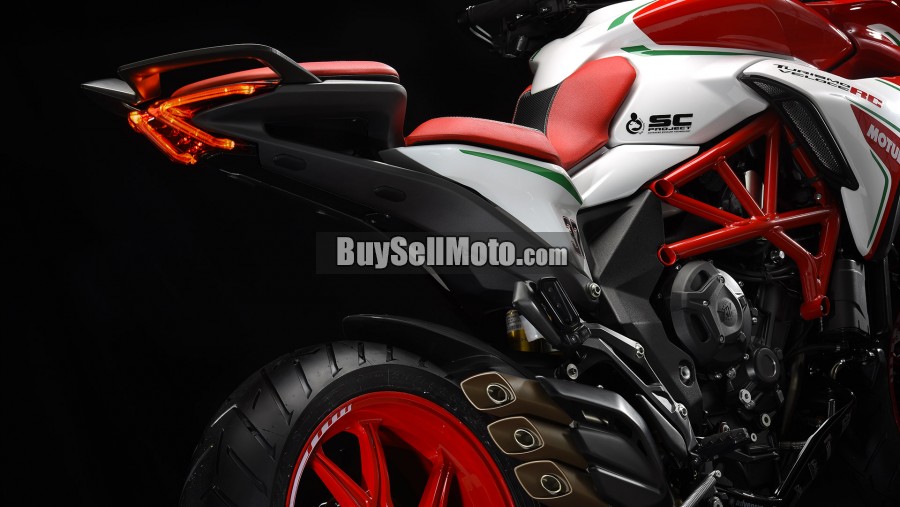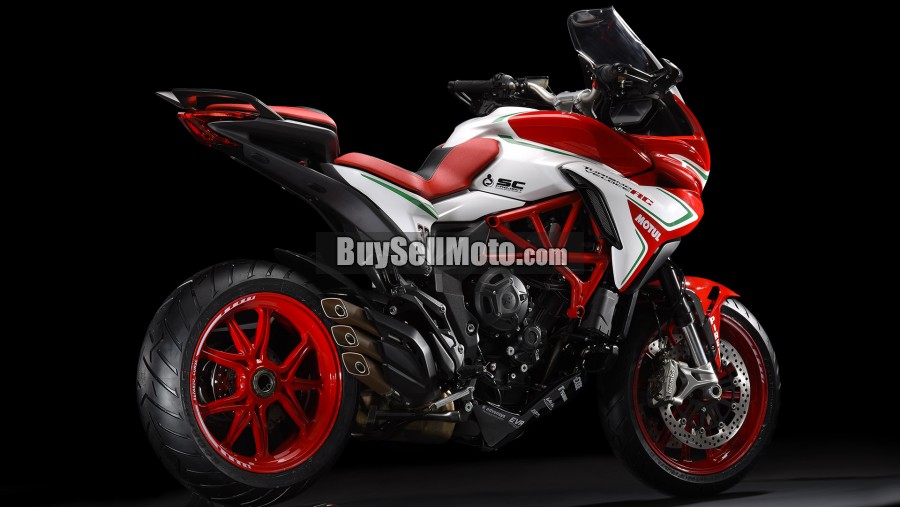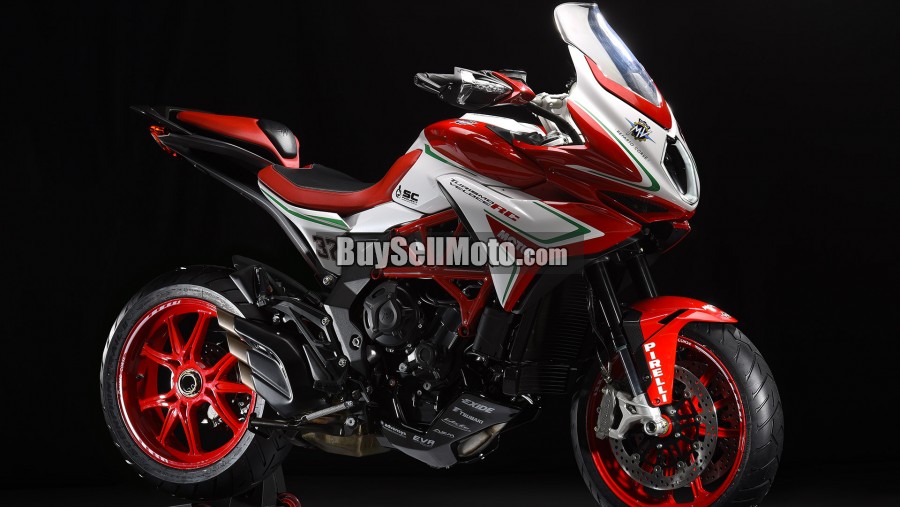 | | |
| --- | --- |
| ΜΑΡΚΑ: | MV Agusta |
| ΜΟΝΤΕΛΟ: | TURISMO VELOCE RC |
| ΚΑΤΗΓΟΡΙΑ: | SPORT TOURING |
| ΚΥΒΙΣΜΟΣ (CC): | 751-1000 |
| KMs: | - |
| ΕΤΟΥΣ: | 2018 |
| ΚΑΤΑΣΤΑΣΗ: | - ΚΑΙΝΟΥΡΓΙΑ - |
| ΤΙΜΗ: | €23.500 |
ΑΛΛΕΣ ΠΛΗΡΟΦΟΡΙΕΣStunning race livery and a list of enhancements make this motorcycle the most sport's orientated tourer ever.

A revolutionary product concept came before distinctive aesthetics; the Turismo Veloce has redefined the idea of a touring motorcycle. MV Agusta has re-prioritised and redefined the objectives, focusing on compact volumes, minimal weight wrapped in a unique design. Initial studies took into account the side mounted luggage, designed to integrate seamlessly not only with the lines of the bike but also with the supporting structure of the rider seat and passenger. When the luggage is removed the bikes character is transformed and characterised by a lithe, dynamic profile. Focused around a compact three-cylinder 800 cc engine – with a revised black surface treatment -the "Fast Tourer" offers an unaccustomed light weight to power ratio for this segment. The use of LED lighting technology combined with a graphic DRL (Daylight Riding Light) has created a unique identity for this vehicle, making this bike immediately identifiable, even in a fleeting moment when encountered on the street. The construction of this top of the range motorcycle is further enriched by virtue of the RC version, which will be produced in a limited edition of 250 pieces. Recognizable primarily for specific racing livery, characteristically aligned to the other precious RC models.

exclusive details
The evolution of the Turismo Veloce encompasses both functional and cosmetic features: the latter of which is accentuated with a carbon fiber deflector on the front mudguard. The forged wheels feature a design that accentuates lightness and a racing pedigree deri-ved from the variant used on the F4RC. Functional changes include a new sprocket, which improves smooth driving characteristics and precision. The passenger seat has been redesigned to improve ergonomics and comfort over long distances. The front engine mounts have increased longitudinal chassis stiffness and subsequently driving dynamics.
Standard equipment includes the Garmin navigation system, dedicated twin 30 liter capacity side panniers, center stand, adjustable windshield, heated grips and cruise control.

Επικοινωνήστε στα τηλέφωνα 00357-25747808, 00357-99642600 ή στο email info@wildpistons.com για περισσότερες πληροφορίες σχετικά με αυτή την αγγελία
ΙΔΙΟΚΤΗΤΗΣ: MV-Agusta Cyprus απο Λεμεσό